Bean Projects are crowd funded initiatives sponsored by Raleigh Coffee Company. Each project is designed to provide financial support to like-minded organizations doing great work around the world.
Whether benefiting Raleigh's homeless or resourcing anti-trafficking communities in Haiti, Bean Projects are designed to activate those who support Raleigh Coffee Company and provide opportunities to give back.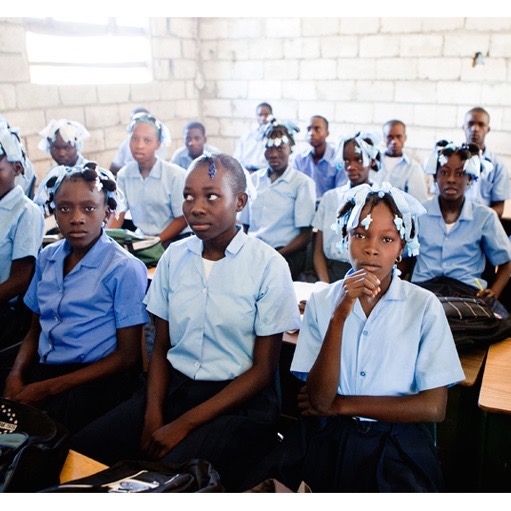 Help One Now // The 25 cent Story
Excited to announce our new Bean Project. From now until the end of the year, we are working with Help One Now and telling their 25 cent story. By purchasing one bag of coffee, you help to provide one meal for one child in Haiti. A very simple yet effective approach to bond communities together through coffee. Learn more at www.helponenow.org.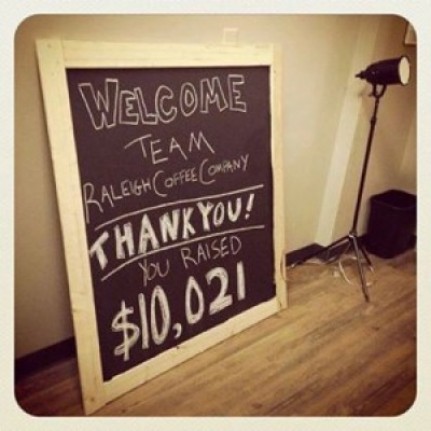 YMCA We Build People Campaign // Summer Camp Scholarships
Team Raleigh Coffee Company assembled a team of 20 triathletes to compete in the Ironman 70.3 Raleigh in June, 2013. Collectively, the team raised over $10,000 to benefit Alexander YMCA's annual We Build People Campaign, providing scholarships for Raleigh children to attend summer camp. Over 55 kids from the Triangle were able to attend summer camp through this donation.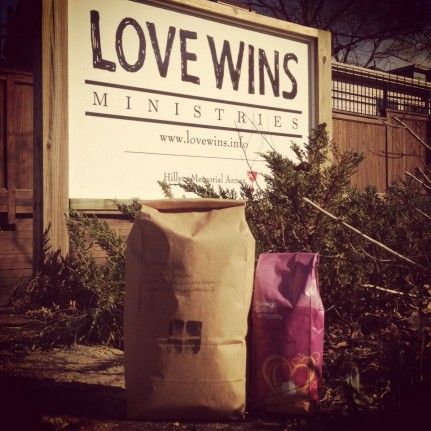 Love Wins // Caring for the Homeless
Raleigh Coffee Company teams with Love Wins Ministries in Raleigh, NC. Love Wins is located in the downtown area of Raleigh where they have an old house renovated as a community center. This organization has its doors open to the homeless community in Raleigh and offers them a warm, dry, or cool place to congregate. They offer coffee, doughnuts, washing machines, computers, books, telephones, and a worship center are all available for this community.
After being introduced to them through Raleigh Coffee Club and supplying coffee to them a few times, we felt great synergy over the idea of teaming up with them for a Valentines Day specific project. Not only was this a Bean Project funded by a portion of proceeds from coffee sales, but we also decided to design a custom bag and run a limited release of this coffee and coffee bag.
We printed 100 bags, filled them with 1 pound of coffee, and $5 from each bag purchase funded Love Wins. We were able to raise $500 for this organization by Valentines Day, funding one individual escaping homelessness to begin a new life.
Bean Project 2015 // Share Your Ideas...